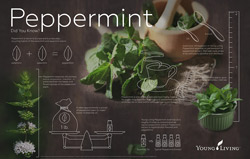 Peppermint (Mentha piperita) is one of the oldest and most highly regarded herbs for supporting normal digestion, including promoting healthy intestinal function and gastrointestinal system comfort.*
Today's Mint Chocolate Christmas kefir!!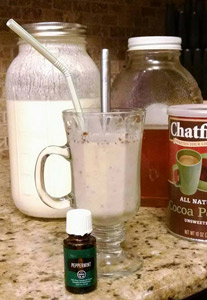 8oz plain kefir
1 tsp unsweetened cocoa powder
1 drop Peppermint oil
Honey, to taste
I have really enjoyed flavoring our homemade kefir with our Young Living oils! Successful trials have been with lemon oil and honey, thieves oil and honey, and today's cocoa, peppermint, and honey!
Daryl D. Weisberg, M.S.
Young Living Independent Distributor