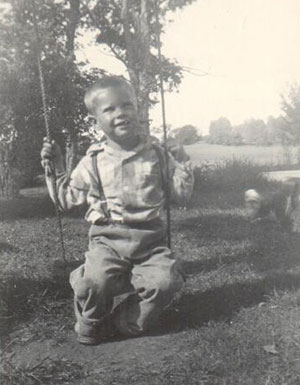 I have often thought about the events that led up to my decision to become a Doctor of Chiropractic. I get asked that question a lot by friends and patients, who I always regard as friends. Sometimes the answer comes easy and other times I am bewildered. Why any person does anything in their younger years often seems different retrospectively. After all, we grow in many different ways on this life journey. Now that I'm in the later years of practice and life, I have a few more thoughts on what motivated me to become a chiropractor. I am going to have a little fun with this blog series mostly for the people that know me, or at least think they know me, and for those that want to know more about me. I have no shame so I will do this as a blog series. It's like a memoir but it will always get back to the question, why chiropractic?
I was twenty-two years old. I had served some time in the U.S. Navy having joined when I was seventeen years old. My first duty station was BE&E school in Chicago then off to Orlando, FL to become a Torpedoman. During that time I also found myself in Key West, FL at the U.S. Naval Underwater Swim School. Severe migraines probably had their origins during this training. It would be a while before I found chiropractic, which would solve the problem.

Interspersed with that experience was a passion for music. I played alto and tenor sax and flute and sang harmony in several rock bands in the Albany, NY and Utica, NY regions. We never reached any national fame but were well known locally and in Miami, FL. DMZ, Toad Hall, and Hungry Mother were the names of some of the bands. Because of my affiliation with those bands, I had some great opportunities to play with other artists. One night in Ft. Lauderdale, Max Middleton from Jeff Beck's group sat in on keyboards with Hungry Mother. I was thrilled to meet him and we jammed into the wee hours all week long. Max was visiting from England and just looking to fit into something that week and we were the lucky band. Earlier on that same tour, I was asked to play sax with Jules Blattner in Atlanta, GA. Back in Ft. Lauderdale towards the end of the tour the horn player for Lou Rawls asked me to sit in for him as he was too sick to play. I was again thrilled with the opportunity. Well, that was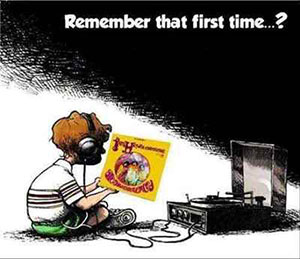 about that for the music career. For known and unknown reasons at the time, I went back home to upstate New York, where I grew up, and just didn't want to pursue music as a career any longer. I put down my horn picked up a guitar and decided to be a living room performer for friends and lovers and that was that. It was a kind of Forrest Gump moment, like when he decided to stop running. Of course, there were many things that happened along the way that shaped that decision so needless to say, I'm glad it all turned out the way it did because little did I know at the time that it wouldn't be long before I was becoming a Chiropractor.
One other important thing that was happening at this time was candle making. That's right, I was a candle maker. My musical pursuits never put enough bread on the table so I had to consider other means of income and candle making became the easy choice. I first witnessed this art form as a teenager in a little upstate NY college town called Oneonta, NY. Oneonta in the late sixties was the hippy epicenter of the northern Catskill Mountain region. It is about 70 miles due north from Bethel, NY, which is where the famous Woodstock concert took place in 1969. My parents were, for some reason, very loose with me and I was allowed a latitude that most teenagers at the time were not. By fifteen I was playing in a band and traveling around the countryside almost at free will. Most of my friends were on average three years older. I had a few older friends that were not in music but were attending the State University College at Oneonta. One of the popular places to work and earn a few extra bucks was the Stone Candle Works. It was a great community of young adults with lots of right brain artistic energy. At the Stone Candle Works, I began to hone my skills as a candlemaker and by 1973 I opened my own facility known as the Butternut Creek Candle Company.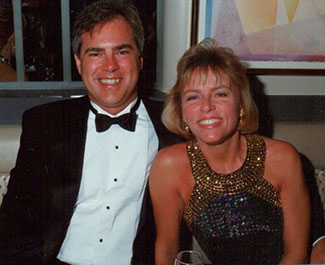 After all of that youthful adventure I finally met the love of my life Daryl Dunham and that was the point that my whole direction not only changed but became very focused. I say that because that was when I decided to enroll in college and become a serious student. Within the first year of college, I knew that becoming a doctor was going to be a possibility. I just didn't know what kind of doctor to become yet. I'll pick up on this in Part 2.