Wellness and Alternative Medicine at Cape Fear Community College
"We're looking for a few good students!"
Dr. John Weisberg of Seaside Wellness Center will share information on natural healing, prevention and wellness models of indevidual and family health care, and alternative medicine healing methodologies. The course has no mnimum attendance requirements. You can attend the sessions of your choice; however, you must register before attending.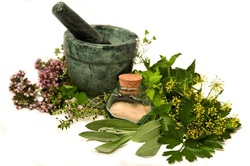 When: Mondays, October 19 – December 14 (No class November 30)
Time: 6:00 to 8:00 PM
Where: Wilmington Campus – Union Station Room 410
How Much: Registration Fee: $79
Topics will include: Herbals, clinical nutrition, detox and purification principles, chiropractic, pediatric chiropractic, pre-natal chiropractic, reflexology, reiki, essential oil & aromatherapy application, sugar management, weight loss, cardio-vascular health including triglyceride and cholesterol management, female and male endocrine balance, joint health and arthritis, breast cancer, thyroid disease, HPA and adrenal health, and alternative family and child care including discussions on ADHD, preparing for immunization, coerced medical interventions from conception, birth and contraception.
For More Information or To Register
Call 910-362-7254
Online through Webadvisor at cfcc.edu
In person at the BIG Center, 805 N. 3rd St., Wilmington, NC or at the Burgaw Center, 100 E. Industrial Dr., Burgaw, NC.
Cape Fear Community College Working with Southeastern North Carolina's best resource….You!