Rajayoga Meditation Program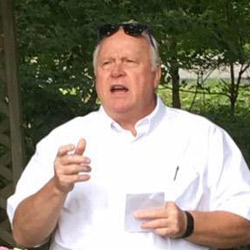 Featuring Philip S. Hosley as our instructor!
Sponsored by Seaside Wellness Center.
At the heart of Philip's teachings is the course in Raja Yoga Meditation.  This course provides a practical understanding of the relationship between spirit and matter, as well as an understanding of the interplay between souls, God and the material world. This three session series of meditation instruction and practice will facilitate your inward journey in an efficient and effective way. Learn about:
Consciousness and self-realization
Harmonious thoughts and actions that result in a harmonious life
the Law of Karma
the Cycle of Time
Higher mindfulness which we can enlist to integrate our karmas and produce harmony in our lives for the creation of happiness, fulfillment and achievement
a Spiritual Lifestyle
Explore how to:
make time & space for meditation to establish a daily practice
harness your thoughts, emotions and responses
use your meditation skills in everyday life
Dates: September 22, 23 and 24
(Please allow 2 hours of time for each Raja Yoga session. The sessions will begin at 6 PM. Location to be announced. Dress in casual comfortable clothing.)
Ayurvedic Chart readings will be conducted throughout the day on Saturday September 23 and Sunday September 24. Participants will be given an assigned time to personally consult with Philip. 
Featuring Philip S. Hosley as our instructor!
Philip is a 41 year experienced mediator and instructor and Ayurvedic Astrology chart specialist who comes to us in peace for all those who are seeking higher states of consciousness, life wisdom and inner healing.
You must be registered for this program by September 8th.
You may choose one or both services, vedic chart and/or meditation instruction. 
Each service will require a fee of $90. You must make a 50% non-refundable deposit by September 8th.
The location and other logistics of these events will be given to participants.
Please contact us with any questions, (910) 352-2723.
"Seekers of higher consciousness, my name is Philip S. Hosley and I am eternal. I am a being of light. My power and energy are unbounded. I am a teacher and this is what I teach. I am knowledgeable in the area of Vedic Astrology, I am a 41 – year mediator, and I teach Raja Yoga. I ask with all humility that you come to me seeking knowledge and higher states of consciousness, and I pray to my Goddess Maha Saraswati for her guidance and wisdom. I bow to you seekers of wisdom, I bow to my Goddess Maha Saraswati. Peace, Om Shanti, Shanti, Shanti"