Aromatherapy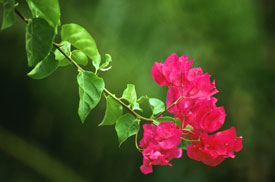 Aromatherapy is the natural healing art that uses the essential oils of aromatic plants, trees to promote the health of the body, mind, and spirit. Essential oils are not so much oils as they are, "plant plasma," concentrated substances carefully extracted from the plants. Their chemistry is complex, which allows them to help with a wide variety of disorders. 100% Pure Therapeutic grade oils help to maintain good health. Oils can be inhaled or applied to the skin. In our office, we combine Aromatherapy with chiropractic. Some oils may be purchased in small amounts at our office.
| | |
| --- | --- |
| Essential Oils are: | 100% Pure Therapeutic Grade Oils: |
| | |
| | Enhance and support the immune system |
| | |
| | Help detoxify cells and blood |
| | Enhance circulation and delivery of nutrients |
| | Bring balance to the whole body |
| | |
Not all oils are pure, safe, or effective. We only use pure 100% pure therapeutic grade oils in our office.
You can read more about Young Living Essential Oils, make a retail order, or set up a wholesale account by clicking HERE.
If you wish to purchase any of the products directly from Young Living you will need my member number, which is 339219.
---
---
Young Living Essential Oils
Young Living: Seed to Seal
"We believe that you and your family deserve products that are genuine, free of synthetic chemicals, and of unmatched purity."
2020/2021 Product Guide
"The guide you hold represents our two decades of hard work, research, discovery, and unmatched expertise. We are thrilled to celebrate every milestone."
Keeping your Home Chemical Free!
Please click this button to learn more about how to keep your home chemical-free, get rid of toxic cleaning chemicals and purify your home.
Phone: [(910) 352-2723]